Incus Company Limited was founded in Hong Kong in 2016 with the mission to use sound and technology to keep people connected.
It develops next-generation hearing aids powered by Intelligent Noise Reduction Technology to automatically reduce background noise and amplify speech, providing superior performance and listening comfort - especially in noise environments.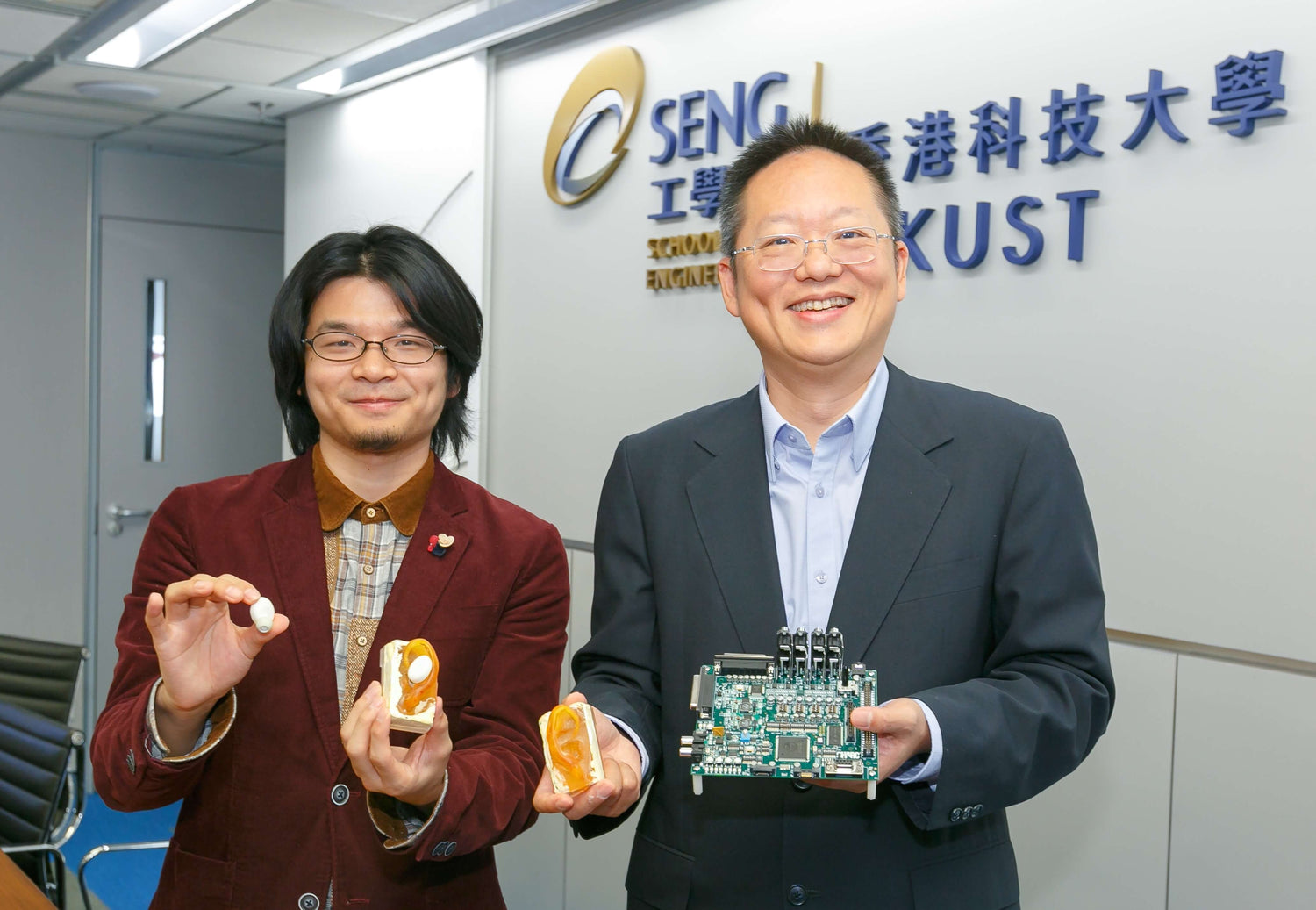 Founding Story
Calvin Zhang found his enthusiasm for audio and music when he was 18. He became obsessed with customizing his own setup to fully enjoy the breadth and depth of elements artists incorporate into their music. Following his passion for audio, Calvin pursued a degree in signal processing to understand audio at a fundamental level.

Calvin discovered that as his grandfather's hearing-impairment was getting more serious, he would turn the volume of his TV very loudly. However, he refused to wear hearing aids, so Calvin paid more attention to the topic.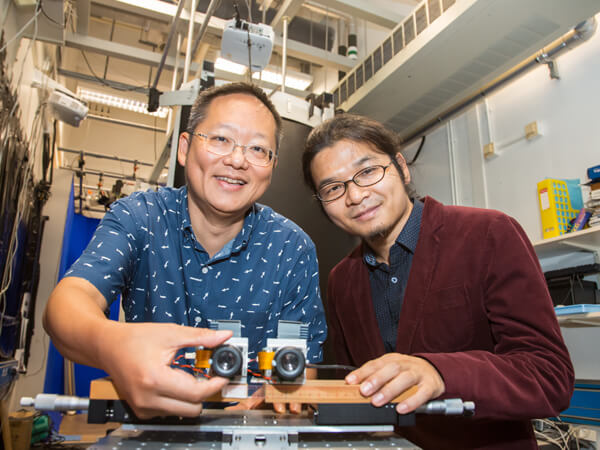 Calvin came across Prof. Richard So at the Hong Kong University of Science and Technology (HKUST), who had dedicated nearly two decades to the research of audio signal processing technologies for hearing aids. They formed a mentor-mentee relationship and collaborated well. Prof. So was close to a solution for background noise reduction in hearing aids, and through collaboration with Calvin, they invented a brain-inspired noise reduction technology. It mimics the natural ability of a healthy human brain to suppress background noise and enhance target signals, such as speech.

Knowing that hearing aid manufacturers are slow to innovate and sell products at prices unaffordable to the majority of those who need them, they realized that the best way to bring the technology to the hard-of-hearing was to do it themselves. To achieve it, they set out on the intimidating venture of founding their own company: Incus Company Limited.
Vision Statement
A world where people will not be disconnected, where love will not be disconnected.
Mission Statement
To use sound and technology to keep people connected.
Team
Incus was founded by Calvin Zhang and his professor and mentor Prof. Richard So. They built a team of audio technology talents with complementary traits from The Hong Kong University of Science and Technology (HKUST) who shared their vision of delivering more accessible hearing devices with a comfortable listening experience. They founded Incus Company Limited and created the foundations that enable us to bring innovative audio technologies to the market.
Calvin Zhang

Inventor, Founder, CEO

MPhil of Technical Leadership and Entrepreneurship, HKUST

Prof. Richard So

Co-inventor, Founder

Associate Dean of Engineering, HKUST
PhD, University of Southampton, Institute of Sound and Vibration Research

Dr. Kai Dang

Technology Research & Development
PhD in Automation and Signal processing, Institute for Research in Computer Science and Automation (INRIA) and Université Nice-Sophia-Antipolis, France

MSc in Signal Processing, Télécom Paris, France & Wuhan University

Sigurd Anders Berg

Finance Director, Co-founder

BEng in Industrial Engineering and Logistics Management & BBA in General Business Management, HKUST