Obtain Your Unique Hearing Profile
Complete a quick hearing test in the comfort of your home to find your unique hearing profile.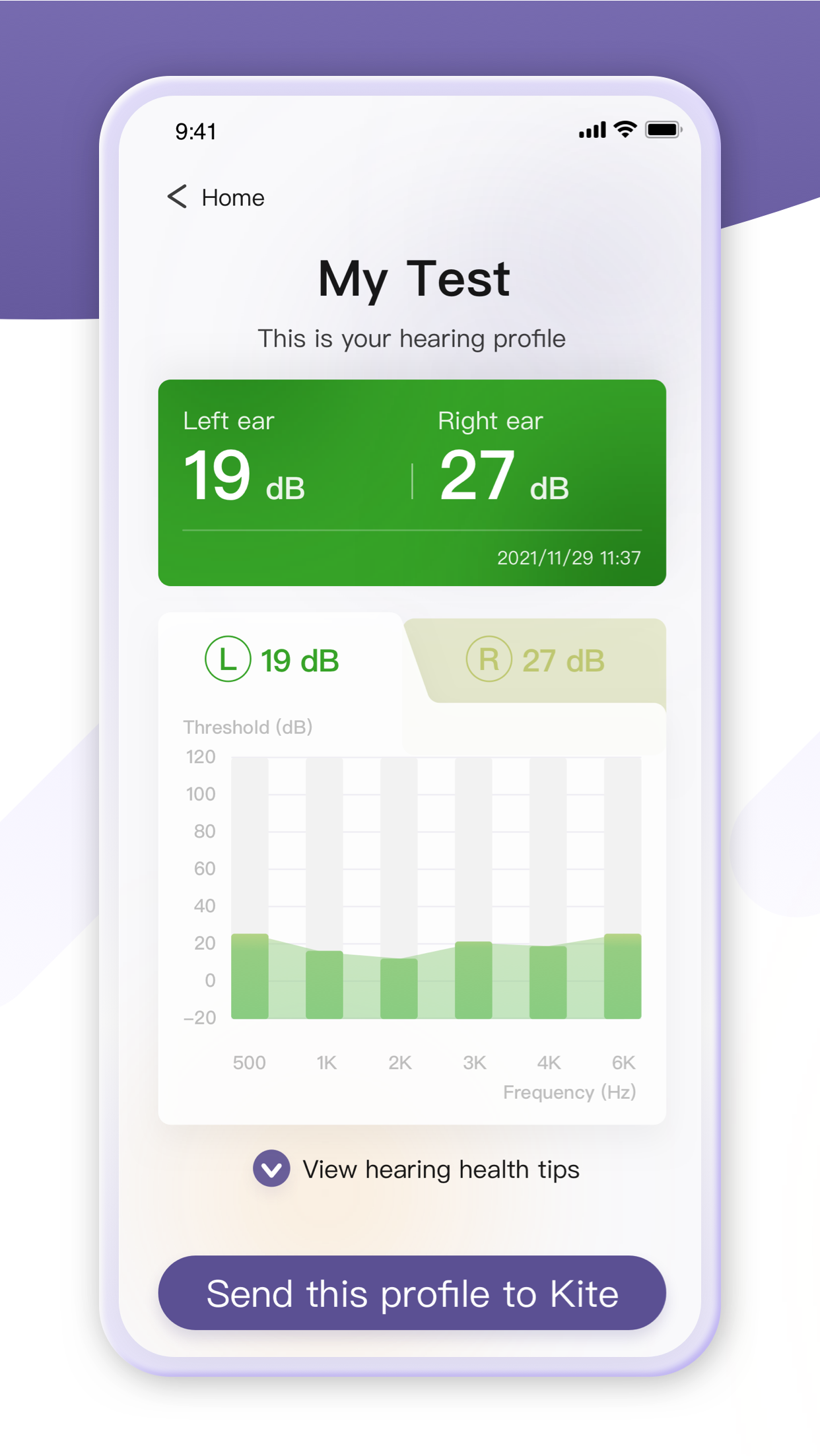 Sounds Personalised for You
Customise Kite to your hearing. Your Incus hearing device is automatically personalised to fit your unique hearing profile.
Be In Control
Fine-tune your settings and switch between modes easily.
Status At a Glance
Know your Kite device's status and install the latest over-the-air (OTA) updates with perfomance optimizations and new features.